Many Thanks to Mike Hennessey & Ashley Hayden for their guidance before heading down & Paul Harris when I got there!! The fishing was getting better by the day as I built a little knowledge on the various marks and conditions, could've really stayed another few days to be honest.
First Day headed out on Crows Head – tramped through some muddy cliff top fields and climbed down (dodgy enough TBH) to a nice flat rock, first cast German Sprat – whollop, 6lb Pollock. This is easy I thought to myself – however only had small Pollock following my jelly worm and literally jumping out of the water after it for the next 30 mins or so.
Continued on down the headland fishing a few accessible marks, had a couple of very big wrasse and some average Pollock, but a great start in good weather.
Tipped over to Dursey Sound next – fished a couple of hours of the ebb under the cable car – what a run of tide!! Used lures to catch a selection of Pollock & Coalies, some going to 3lbs in weight – great fun.
Stopped for some sustenance in Allihies and then headed out to fish a low water mark for bass, first cast, thumping bite, struck and was playing a grand fish – a small conger. Next cast, rod off the stand, hit it, a small huss, third cast small conger again. Had nothing after that and hit the hey a tired fella.
Second day, hit out to a rock mark I was dying to try, sheltered bay with sand and clean fish aswell as a reef to target the usual suspects. Fished it over low and results were disappointing – nothing on the sand & some small fish in the reef – could be a HW venue though.
That evening stopped at Dunboy Castle, but talked to two English guys who said the animal fishing was poor, they'd only had a couple of dogs and a small ray in 6 hours. The cock arrived that evening and we went to a small harbout to fish for animals with manky mackeral – not a bite.
Day 3 we hiked (I mean 5k) over rough terrain out to a mark on Cods head – again LW wasn't great, but we killed time by heading to dursey and hitting a few fish on lures before heading back to cods head. The fishing was brilliant, big wrasse (2 specimens), Pollock – one caught when he hit a mackeral off my feathers on the surface, scad, mackies & dogs out on the sand. There was a silly depth of water here aswell.
Headed back for a few pints in the wild Atlantic way boozer – met two welsh lads (Aaron & Mike) who were staying with Paul and have fished the Beara the past few years – had great craic with the lads and it was the very early hours crawling out of the pub. Next morning, Mike was banging the door down – "Fry on table lads, let's get fishing", so away we went to a mark the chaps had found by accident the previous year – phenomenal fishing, Pollock to 9lb on lures, a constant stream of massive wrasse – 3 over specimen weight, and a fish lost in the swell that was enormous (6lb and then some).
Time was up on the trip, and we headed back to Dublin, with a good suntan and a little knowledge of this massive place. It'll take a while to build a picture of the area and when to fish certain marks, but I'm looking forward to getting down and trying again. Anne Harris cooks the biggest breakfast you've ever seen, and it genuinely keeps you going till 8/9pm. Couldn't recommend Dromagowlane House (
http://www.dromagowlanehouse.com/
) highly enough & will be back for another crack soon!
I'll post some photos when I get a chance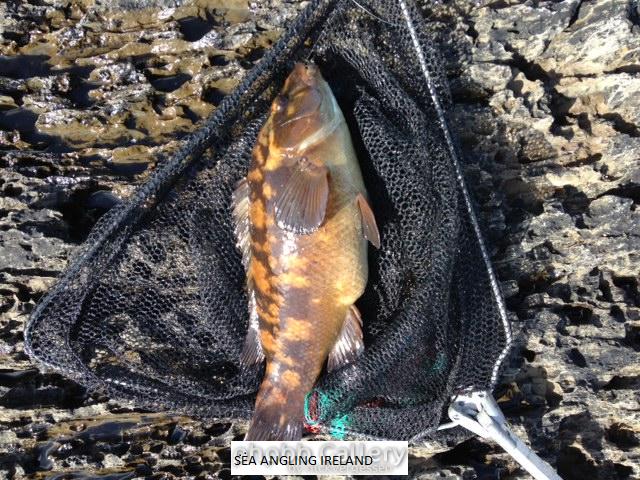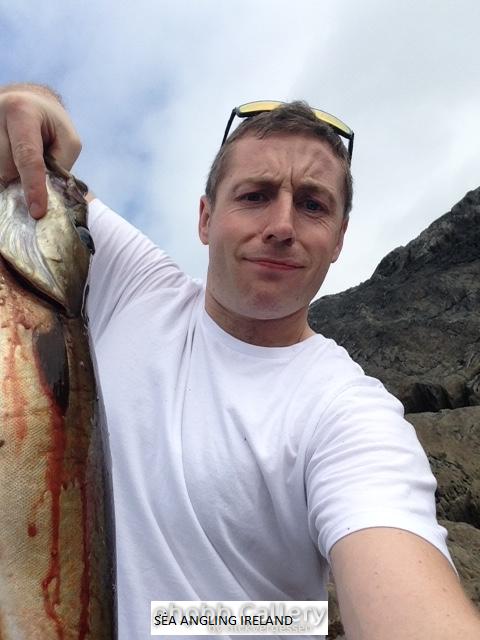 Last edited by
alby
on Thu Sep 22, 2016 4:27 pm, edited 1 time in total.