People
: Myself +1
Duration
: 5 Hrs Sat / 5 Hrs Sun
Tide
: Falling
Weather
: B-E-A-UTIFUL!
Bait
: Mack
Rigs
: Hokkais, Animal Rig, Large Single Hook Bottom Rig
Results
: Mack, pollack, coalies, dab, thornback ray, cuckoo ray?
Report
:
SAT
Fished around Horn Head looking for mackeral, nothing at all for the first hour very poor fishing then finally located them and they came thick and fast. Went in a bit closer to the horn in search of pollack and landed a fine fish in the 4-5lb region. Then headed out to the sand in skate bay and dropped an animal rig and a large single hook rig to the bottom baited with a full mackeral fillet. Soon I had landed 2 small thornies and a third ray which I think is a cuckoo ray???
Is this a cuckoo ray?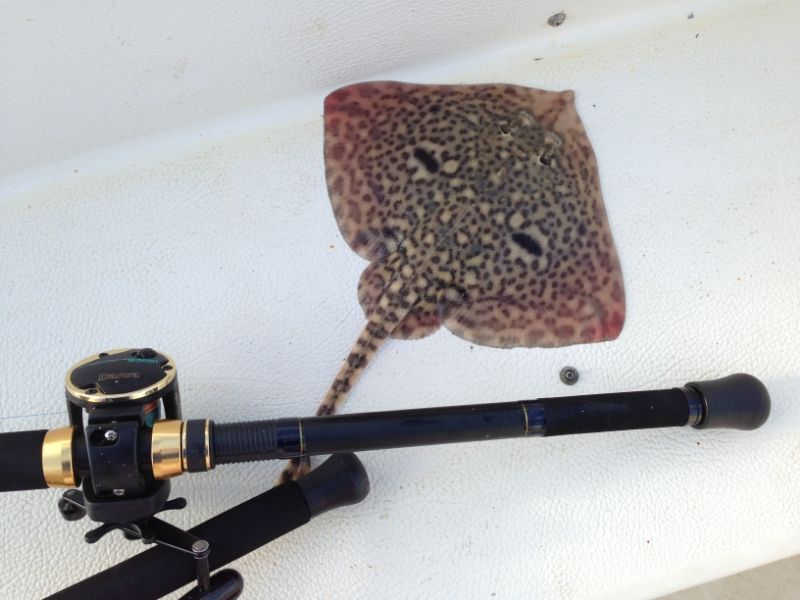 thornie
I also got a lovely dab about 28cm isn (didn't get a pic or use the scale rule, doh!). Headed in then closer to the rocks in search of pollack, not much around other than a couple of smallish ones so decided to pack up and head for home when I came across a huge basking shark just chilling out feeding near the surface. After watching for a few mins he swam right under my boat!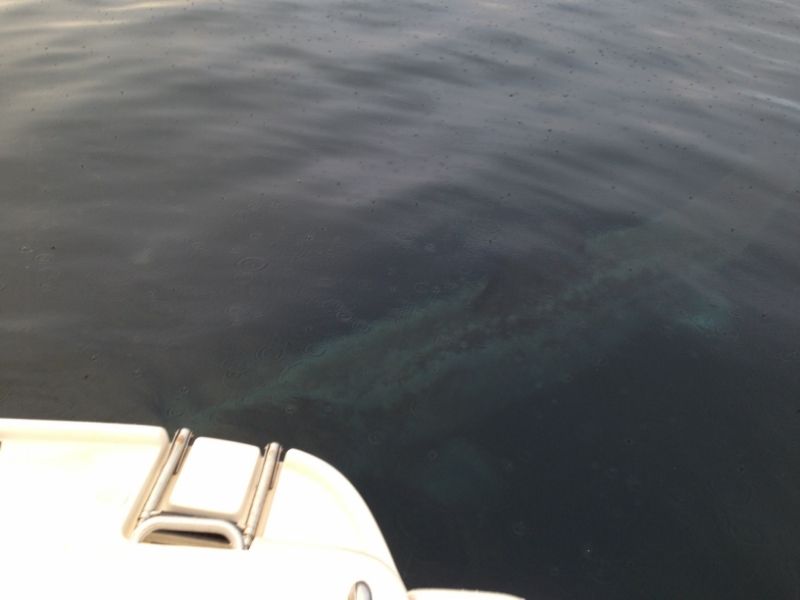 SUN
Today was flat calm and Tory Island was on the cards. Again though the mack proved elusive and it took well over an hour to locate them. We headed into skate bay for a look around and got distracted by a pair of basking sharks working back and forth in the same area so stopped for a look, my mate took a cracker video:
http://youtube.com/watch?v=dwhr6Hyg_P8
We then steamed out to Tory at a steady 20knots for my first ever crack at the fishing. With no experience to go on we just took it easy and made our way around the perimeter of the island in circa 40-90ft of water until we found the fish. There were huge schools of plump little 1lb coalies going crazy which was good sport, pulling in treble shots at a time on fairly light tackle was a welcome boost to what had been a crap day so far. We worked our way on around and tired of the relentless coalies in search of something better. We rounded the easterly tip which seemed to have a reef which we drifted several times and yielded a fine pollack for keith:
Afterwards we returned to skate bay for a while and were rewarded with our final thornie of the trip, small but beautiful: