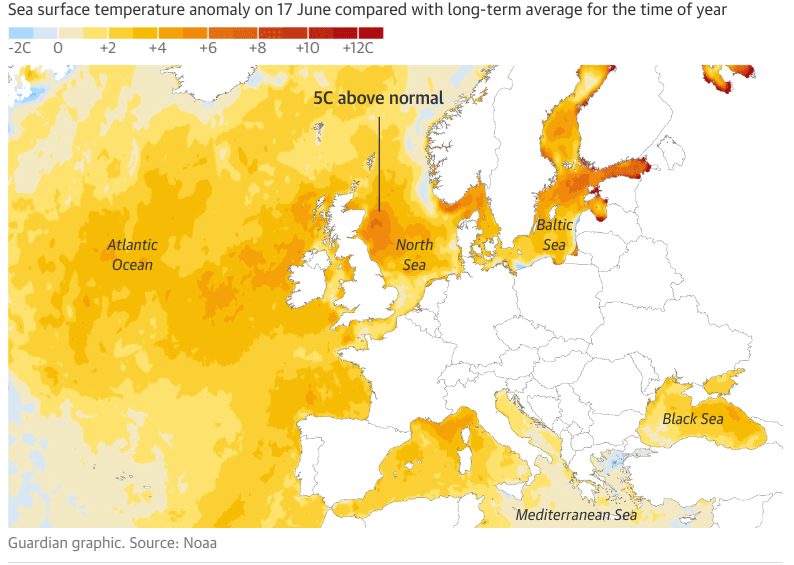 Sustained high temperatures over summer could trigger mass mortality of fish and oysters, say scientists
An "unheard of" marine heatwave off the coasts of the UK and Ireland poses a serious threat to species, scientists have warned.
Sea temperatures, particularly off the north-east coast of England and the west of Ireland, are several degrees above normal, smashing records for late spring and early summer. The North Sea and north Atlantic are experiencing higher temperatures, data shows.